My journey towards becoming a SMBC – single mother by choice
Today, my 5.5-year-old girls have just found their first real playmates in our new neighbourhood. They have jumped on the trampoline, riding scooters and they have had fun BIG TIME! Meanwhile, I have walked around and cooked for them, kept a little eye on where they were, and otherwise, I have just arranged practical things such as washing clothes and cutting the private hedge.
7 years ago my life looked very different. I was in my mid-30s, I was making a career in the energy industry, I had just said yes to my first managerial job. I was having fun with my friends, travelling several times a year and having a wonderful life in many ways. There was just one thing missing and that was an anchor and a meaning to this life.
Mr Perfect was absent, and I began to consider whether I should start on motherhood without a man by my side because I was well aware that my fertility was heading in the wrong direction with rocket speed. I postponed the decision over and over again, because what would I miss if I became a mother all by myself? Would I lose my freedom? And what would I get instead? I had a hard time trying to relate to the mom life. Others children had never really interested me either, so was it really that important to become a mother? I thought about it and thought and then I thought just a little bit more.
The turning point was when my friend got pregnant as an smbc – single mother by choice. And she got a cute little boy. She did really well which was an opportunity for me to see that it was by no means an impossible task. In fact, it gave me so much courage that I went straight to the doctor to be referred to the preliminary examinations for fertility treatment. It turned out that I did not have many eggs left, so if I wanted children, it had to be NOW! To someone like me, this message was actually a good thing because it got me into action instead of postponing the decision. Because of course, I had to become someone's mother.
Whatever you choose, your choice is made out of love for your future child
Shortly after, I started the treatment. One of the things that were a big part of the process and took up a lot of thought was the donor selection. Maybe because it was pretty concrete and because at the time it was really important to me that he was the right one. The problem was that there were SO many sperm banks and also so many donors and different profiles to choose from. Should it be open or anonymous, with a baby picture or not, with an audio file or not. And then there was the whole family tree, which I spent hours examining. To that extent, I got flashbacks to my more or less successful encounters with online dating.
After very carefully selecting the donor for the 1st failed attempt, I actually ended up making a very simple choice for my second attempt of insemination. I chose an anonymous donor, who appeared to have the same traits as me because I wanted my future child to be able to reflect themself in me. It went neither worse nor better than I got pregnant, and with twins. To me, he was the perfect donor😊
And yes maybe I have deprived them of the opportunity to meet the other part of their genetic origin. On the other hand, I also relieve them of a lot of expectations about who the donor is and what relationship they might have with him. The most important thing to me is that they know they are very wanted and loved by me. Since they were very little, I have told them about their birth story, in an easy-to-understand way and I can give the donor all the most wonderful qualities because we will never find out if that is true.
So have I regretted my choice? No, not by any means. If at some point it becomes important to my girls to find out something about their origin, I will help them start looking at the possibilities that exist, to do DNA tests etc.
If you are faced with the choice of having to choose a donor, then I would recommend the following to you:
Keep it simple
Select the three to four most important criteria
Find a maximum of 5 donors that match your choice
If you can not immediately find your favourite, then sleep on it, and look at it again the next day and see if there is one that stands out
It may seem like the world's most important choice right now, but once the baby is on its way, it is not the important thing anymore. Because now YOU are someone's mother.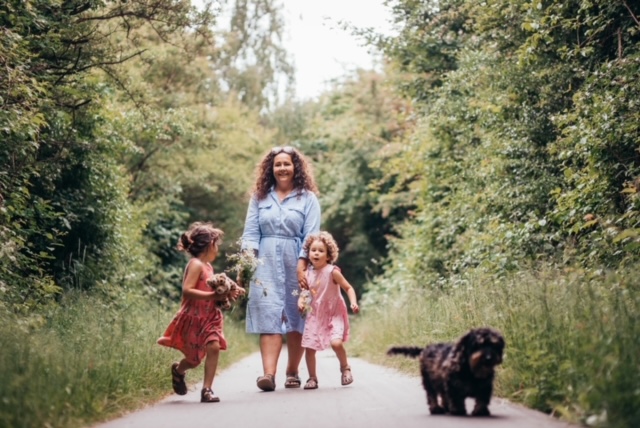 Tanja has an Instagram and a DK website you can visit if you want to know more.